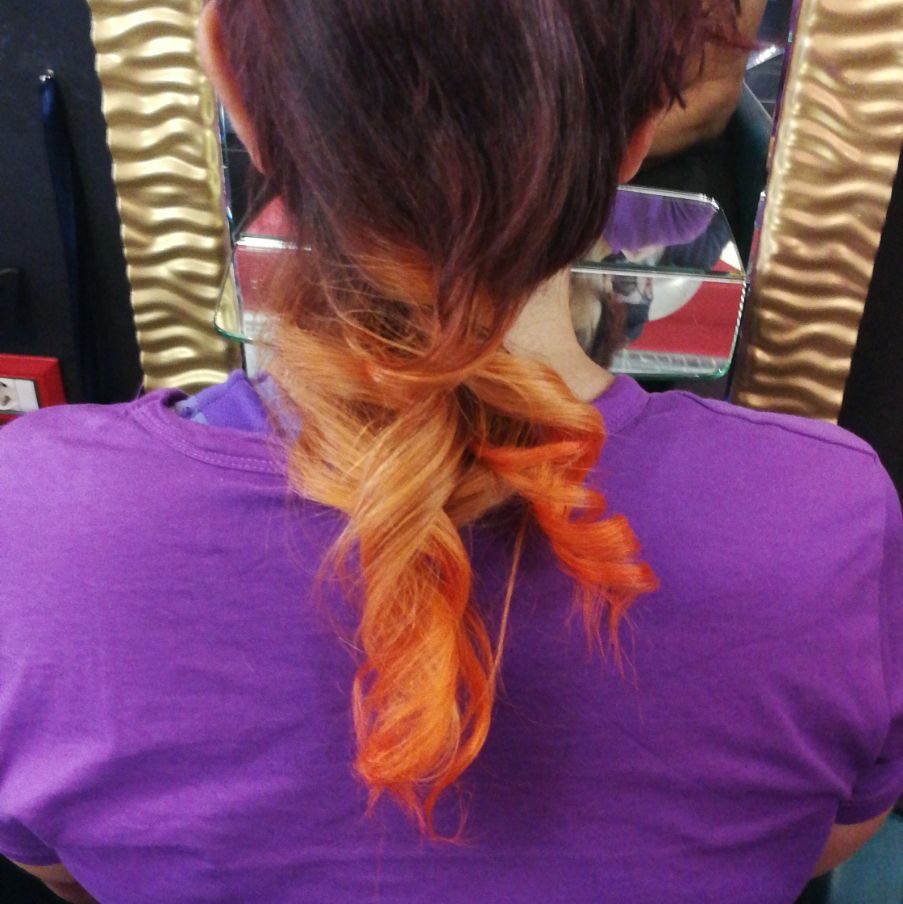 About Author Laura Tolomei
Erotic Romance with an Edge – LallaGatta
In a few short words, I am Italian and now live in Sitges near Barcelona, Spain. I am also the author of 30+ books in the very particular and unique genre of Erotic Romance with an Edge. I have been traveling the globe since age five and have no intention of quitting. After having been an avid reader all my life, I decided at age forty to write my own stories, the erotic romances with an edge I'm known for, and haven't looked back since.
 
If you want more details, I was born in 1965 in Rome, Italy, but at the age of five my parents took me to Lagos, Nigeria, where I grew up free and hot like I've never been since. I loved it there, still think of it with nostalgia, also because it's where I learned English. After my African experience, I lived in Atlanta, GA, five teenage years attending Crestwood High School, where I started my writing career by publishing a short story, "Nostalgia", on the Crestwood Journal. In college, I continued writing, only more as a journalist for the Emory University journal The Phoenix, publishing three articles: "The Peace Corps", "WAMM, Women Against Military Madness" and "Lesbism".
After my American experience, I moved back to Rome, even if not a permanent basis; and recently moved Sitges near Barcelona in Spain. From time to time, I lived abroad, like for example in Mumbai, India, a country I always felt very close to me in many ways. Now I'm married and  live in Rome with my gorgeous husband! Here he is, for anyone wanting to learn the secret of how Italian men always manage to be so sexy and good looking no matter what their age LOL!!!! Oh, and you can check his Facebook profile, in case you do want to know more. Both for work and for pleasure, I never once stopped up traveling! And there's one place I'd like to mention because it has a special significance for me. If you've read my books, I'm sure you'll recognize the Indian philosophies and beliefs scattered among my plots, from reincarnation to the soul mates and destiny threads I love to weave in my writing…that is when I'm not busy with my day job. Oh, and by the way, this is where I work, in a picture taken by my great friend and fantastic photographer, Alberto Bellia:
 
About my writing, I've had long periods off and on, living life rather than writing about it. Eventually, though, a personal experience that couldn't rest forced me to give it voice, so I had to write Piccolo Crocevia A Cinque (loosely translated Little Five Points). If this set me back on the writing track, only in 2006 did I turn my insatiable curiosity about people and their relations into the erotica genre I'm currently into. Perhaps, the main reason I like this genre is that sex intrigues me not in itself, but in how it affects human and social relationships, inevitably changing them despite our beliefs to the contrary. After all, sex is the foundation of our society, the root of many prejudices and the basis of its dual nature. But sometimes individuals can't relate to these conventions so I analyze and challenge them, indicating alternative lifestyles that people could pursue.
I write both in Italian and English, mostly fiction of various genres, from dark fantasy erotica, to mysteries up to plain ordinary life stories. Among others, they include the Virtus Saga books, all eight of them, not to mention the Soulmate and ReScue Series, along with several horror novels and a few historical ones, too. eXtasy Books is one of my premier publishers specializing in erotic literature. If you've never read anything of mine and would now care for a taste, you can download all my novels' first chapters in PDF by clicking on the "Read First Chapter" icon in my books' web pages or download the short story I'm Coming. And if you liked that,  print out my backlist for a printable copy of all the books I've released up 'till now.
For those of you who also read in Italian, you can visit the Italian sections, but if you feel particularly lazy, here's a short summary: Piccolo Crocevia a Cinque (Little Five Points, for those who know Atlanta it's a spot near Emory University), printed by Editing Edizioni, released September 2010.
L'Investigatto (loosely translated The Cat Detective), publisher Ennepil Libri, released July 2010.