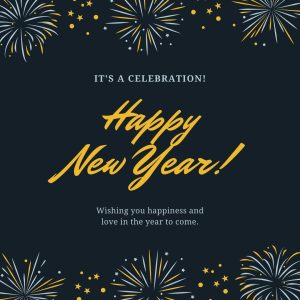 AUTHOR: Laura Tolomei
Series: Trespassing, Book 1
FACEBOOK THREADS: Historical, Novellas
GENRE: Erotica, Gay LGBT, Ménage à Trois, Adventure, Historical, Romance, Romantica, Novella, m/m, m/m/m
ASIN# B003XRF0U2
PAGES# 44
WORDS# 10.000
HEAT: 4 flames
RELEASE: 1 June 2009
PUBLISHER: eXtasy Books
COVER ARTIST: Martine Jardin
Review
"Take a step back in time with Roman Seduction where mixed signals can mean the difference between heartache and joy. Attilio is a likeable hero but unfortunately Pullus comes off as somewhat whiny at times. Roman Seduction is just that, an old-fashioned sexy seduction with a hot little surprise twist or two at the end." Joyfully Reviewed
BLURB
Alexandria, Egypt, hot sun melts the senses and rushes blood in heated passion, the same unquenchable desire Aurelius feels for Attilio. Before Brighit and Celtic England, Aurelius is sure his destiny is the blond Roman soldier…or is he? Don't miss the sensually hot prequel to TRESPASSING ALL HALLOWS EVE that will tie three people's destinies forever.
Excerpt
Aren't you tired of looking me over?
(PG excerpt)
Alexandria sun. The square was empty now, most people having gone to lunch, rest or simply hide from the merciless heat. Yet, he stood next to the table, unwavering, seemingly unaffected by the burning rays.
It was not the first time Aurelius had seen him. The Roman army devoted time and effort on recruitment, hoping to attract the younger generation into a glorious service. And they even use their best men for the job, Aurelius thought, sending
another furtive glance to the fair centurion dressed in a tunic and heavy high-strapped sandals. Ruggedly handsome with dazzling blue eyes set in a carved face, he had not escaped Aurelius's hungry gaze, holding it tight with his heavy nose, thick lips and especially the short light-brown hair that turned golden under the sunlight.
Probably Greek origins, Aurelius mused, rather than classical Roman. Being a mixed race himself—Egyptian mother and Roman father—he sympathized with the man for half-breeds seldom had a place of their own in Roman society. Luckily, the army welcomed them warmly and more than one had made their fortunes.
This particular man did not seem to need it. Aurelius perceived his open disposition even at a distance, feeling the yearning again. He would have liked to walk to him, shamefacedly asking to know him better, though he did not intend to join the army. Or rather, the thought had crossed his mind every time his father insisted on his marrying a nice woman and settling down to continue the family business. But Aurelius was not sure he could fulfill his wishes.
"Hey, Pullus, aren't you tired of looking me over at a distance?" the deep voice speaking in the local dialect cut through his thoughts.