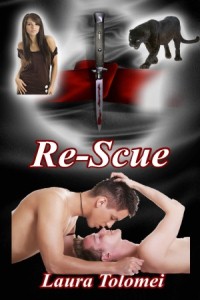 BUY LINK
http://www.audible.com/pd/Erotica-Sexuality/Re-Scue-Audiobook/B00F98UI46/ref=sr_1_1?qid=1379513929&sr=1-1
LALLAGATTA LINK
https://www.lallagatta.com/eng/_rescue_audio.html
RESCUE PAGE
https://www.lallagatta.com/eng/rescue.html
FACEBOOK RESCUE
https://www.facebook.com/RescueSeries
GOODREADS RESCUE SERIES
https://www.goodreads.com/series/76189-escue
BOOK TRAILER (VIDEOS)
Re-Scue Series
http://www.youtube.com/watch?v=ofpQiZH9JG0&list=FLi2NdBYF4UqYdJlM3VTzdwA
http://www.youtube.com/watch?v=V6WSiZyybtQ
CLOUD BOOK
http://www.audible.com/cloud-player?asin=B00F98UI46&ref_=dtyp_cp_launch
"[…] the author's descriptive ability and her intriguing, and sensual way of phrasing provided a degree of listening enjoyment in spite of the aforementioned dislikes. And that's really saying something […].Also, watching the H's transformation was good, and the story was plausible, which was good. So things flowed well. Finally, returning to the negative side, this author should never, ever, ever, never use the word "Sweetie" ever again. Goddess knows I cringe at just the idea of hearing it again. This book is a lesson in overuse of a word." Listner's Review rated the story 3 stars
Through consecutive lifetimes, the hunter and his prey play a seemingly endless game of sex and blood, seductively chasing after possession, surrender and long release.
Consecutive lifetimes locked in a passionate hunt of blood and sex, but what if the prey wants more?
Only one rule: never fall in love. But sex and blood are too good to pass up. So what to do? Don't miss the Audio Book version!
Too many lives…too much blood…too much sex…yet they stillhaven't learned! Don't miss Re-Scue available now as an Audio Book
However you lived your past, today you're the key to changing your future
SERIES: ReScue Book 1
AUTHOR: Laura Tolomei
READER: Kellie Kamryn
FACEBOOK PAGE: ReScue Series
GENRE: Erotic Fiction
CATEGORY: Erotica, Gay LGBT, Male-Male, Multiple Partners, BDSM, Paranormal, Contemporary, Dark Fantasy, Time Travel, Horror, Shapeshifter, Fetish, Series, Audio, m/m, f/m/f
NARRATOR: Kellie Kamryn
ASIN# B00F98UI46
HEAT LEVEL: 5 flames
LENGTH: 10.05 hours
RELEASED: 10 September 2013
PUBLISHER: Romance Divine LLC – Audible Books
COVER ARTIST: Josephine Piraneo
BLURB
Only one rule: never fall in love. But the sex and blood is just too good to pass up. So what to do? Blood and sex are the only fair game he, the hunter, allows me, his prey, to have in our passionate chase through time and space. And for his sake, I've had more lives than I care to count. From one life to the next, I played his savage game, hungering for him in a way no amount of blood or sex could ever satisfy me. But not anymore! So how to beat him at his own game and get away with it?
Don't miss the exciting prequel to Tasting Leon's Mark, now available!
TAGS
Erotic Romance with an Edge, Laura Tolomei, Author Laura Tolomei, LallaGatta, Lalla Gatta, literary, reading, writing, author, ebook, e-book, fiction, erotic, erotica, paranormal, dark fantasy, men-love, man-man, men-men, gay, LGBT, gay LGBT, contemporary, time travel, shapeshifter, shapeshifter, multiple lives, multiple partners, reincarnation, sex, blood, knife, passion, hunter, prey, sci-fi, fetish, BDSM, slave, sub, dom, master, Leon Sterling, Sean Davis, Janet Ramsey, Romance Divine, WCPT, Whiskey Creek Press Torrid, free read, soulmate, soul mate, soul-mate, Tasting Leon's Mark, The Enslavement Of Janet, destiny, fate, Awe-reness, Re-Scue, audio book, book trailer, dungeon, bondage, ReScue Series, borderline, borderline story
——–BOOK PROMO———-BOOK PROMO———- 
KEYWORDS:
Sex, seduction, sadism, torture, pain, pleasure, game, insane, prey, victim, hunter, blood, lust, bleeding, knife, cuts, slash, life, death, lifetimes, repeat, reincarnation, future, past, present, emotions, passion, love, hate, struggle, fantasy, sci-fi, contemporary, gay, bisexual
PRESS RELEASE
Subject: Release of Romance Divine's 52nd Audio Book – Re-Scue, Author Laura Tolomei.
Romance Divine LLC had its 52nd audio book go on sale on 18 September 2013: Author Laura Tolomei's Re-Scue, narrated by Kellie Kamryn.
Original borderline story at the edge of accepted conventions, Re-Scue, ReScue Series #1, spans four different lifetimes connected by an insane passion for sex and blood. The players are always the same: a hunter and his prey. The rule is always the same: sex without feelings.
But the prey wants more.
Each story is set in a world of its own. The characters changes physical traits and sometimes sex. But whatever world they're in, whatever shape they have, their bloody seductive game is as exciting as the first time.
Didri and Tylean begin the sadistic ritual on Byoldar, a futuristic world where he teaches her about pain and pleasure. The game continues with Aural and Rhodri on Thuly, a fantasy medieval-style world. Together, they will break new boundaries in passion without emotions, leaving it to Leon and Sean to end the game on 21st century Earth.
Author Laura Tolomei's Re-Scue is Romance Divine's longest audio book to-date, clocking in at over ten hours running time. It posed quite a challenge for narrator Kellie Kamryn and Editor Gregory Causey, but they are both proud of the results.
The game continues in Tasting Leon's Mark (published by Whiskey Creek Press Torrid WCPT), ReScue Series #2, with a different setting, a different relationship, but no end to their incomprehension's. True, the lifetimes have taught them not to destroy one another, but can they also learn to trust each other with their deepest feelings?
Also look out for Chapter Three of the ReScue Series: Awere-Ness
Available at Audible
http://www.audible.com/pd/Erotica-Sexuality/Re-Scue-Audiobook/B00F98UI46/ref=sr_1_1?qid=1379513929&sr=1-1
————————
The connecting line between each lifetime is a sensually seductive game of sex and blood, played by a hunter with his prey, which ends in tragedy most of the times. Only in the last tale will the prey outsmart his hunter, forcing him to accept new terms for their never-ending game. The romantic developments are also unique as the characters change sex and shapes during the lifetimes, even assuming animal forms in one of the stories, while their relationship remains basically the same. The resolution is achieved when both characters learn to accept their responsibilities within the game's parameters, which is simply their way of disguising their own life. In short, the tag line could be:
Through consecutive lifetimes, the hunter and his prey play a seemingly endless game of sex and blood, seductively chasing after possession, surrender and long release.
The novel has 8 chapters, each one containing a separate story, but as per your instruction guidelines, I enclose only the first 20 pages to the nearest break in RTF format.
REVIEW LINKS
Listner's Review
http://www.audible.com/listener/A3DMLF6CWNDAFQ/Re-Scue/ref=/ref=a_listener__c1_1_1_rvwTtl?asin=B00F98UI46
BUY LINKS
Audible
http://www.audible.com/pd/Erotica-Sexuality/Re-Scue-Audiobook/B00F98UI46/ref=sr_1_1?qid=1379513929&sr=1-1
iTunes
https://itunes.apple.com/us/audiobook/re-scue-unabridged/id710442371
BUY LINKS