Author Spotlight on The Lord by Laura Tolomei…
Author Bio:
Globetrotter author from Italy, Laura Tolomei has traveled the world from age five, and she hasn't stopped since. After having read countless numbers of books, she decides, at age forty, to write her own stories for a change, instead of always having to read them from others. Now an acclaimed author with original borderline stories at the edge of accepted conventions, Laura Tolomei guarantees an erotic earthquake with each new novel.
Q. Does your family support your writing? Do they know….it's spicy?
Laura: My family, my husband in particular, totally support me, and yes, they know it's a hell of a lot more than spicy…mine is downright erotic. Fact is–I'm a very open person and don't feel the need to hide anything about what I do or how I live. As a result, my family's very supportive. My mate in particular bears the full weight of it since he's my main reference for all my stories. Writing mostly MM, I ask him about how to make my characters more credible, also in their sex scenes. LOL I must admit, we have a lot of fun out of it. In addition, he helps me with plot and even reads the completed stories. We even found a new way to work together when I wrote Bloody Passion in first person. Since the speaker is a Druid, I wanted it to be credible so I asked him to review each chapter as I wrote it and his comments/suggestions were priceless. Ain't he great?
Q. What describes the "heat" level in your writing?
Laura: My extremely HOT HOT HOT sex MM and MMF sex scenes! That's why many of my books have five flames heat levels, like Divinitas, The Game and The Festival from my Virtus Saga. Most of my other books have a rating of four as heat levels, which is still scorching, particularly when it comes to my Soulmate and ReScue series.
Available from Extasy Books!
Blurb:
Lord Christopher Templeton: Angel or Demon? Angel and Demon! Two faces. One fucking gorgeous man! And only two people to switch him either way. Now Lord Christopher Templeton is going to prove himself to the entire universe. The past in his power. The present in his lust. The future in his temper. Because he is The Lord. Because us is sex!
Excerpt:
"Robin and I both had phases, but they were nothing like theirs…" Jeff frowned as though deep in memory. "No one could come between them, and you can ask Carl Strepton for confirmation."
Yeah, good old Carl. No, she had not forgotten him, either.
"Carl tried separating them without success. They were as thick and tight as if they were one and understood each other even without words, like they had their own language or something. I've never seen anything like it, but it didn't feel right then or much less now. Today that one is the leader and the other is pledged to you."
No, Jeff just could not get it.
"And the leader reaffirming their love in such a public and dramatic way then nominating him as co-leader no less…makes me wonder where you fit in all this."
– See more at: http://heartfeltpromos.com/?page_id=2013#sthash.3XlZoGaK.dpuf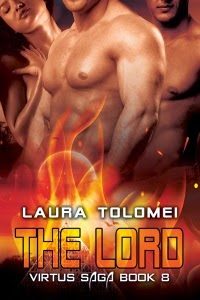 Available from Extasy Books!

Blurb:

Lord Christopher Templeton: Angel or Demon? Angel and Demon! Two faces. One fucking gorgeous man! And only two people to switch him either way. Now Lord Christopher Templeton is going to prove himself to the entire universe. The past in his power. The present in his lust. The future in his temper. Because he is The Lord. Because us is sex!

Excerpt:

"Robin and I both had phases, but they were nothing like theirs…" Jeff frowned as though deep in memory. "No one could come between them, and you can ask Carl Strepton for confirmation."

Yeah, good old Carl. No, she had not forgotten him, either.

"Carl tried separating them without success. They were as thick and tight as if they were one and understood each other even without words, like they had their own language or something. I've never seen anything like it, but it didn't feel right then or much less now. Today that one is the leader and the other is pledged to you."

No, Jeff just could not get it.

"And the leader reaffirming their love in such a public and dramatic way then nominating him as co-leader no less…makes me wonder where you fit in all this."